Fans of the well-known anime Attack on Titan are sure to like the most recent Fortnite 24.20 update, which includes the option to finally unlock Eren Jaeger, the main protagonist, right from the battle pass. How cool is that?! The Fortnite x Attack on Titan has been expected to arrive since the beginning of Fortnite Chapter 4 Season 2, so even if the recent update is awesome news, we somehow expect it. Along with some extra character skins in the item shop that you can now get via some challenges, new weapons have also arrived on the Island.
Curious about what the Fortnite v24.20 update brings?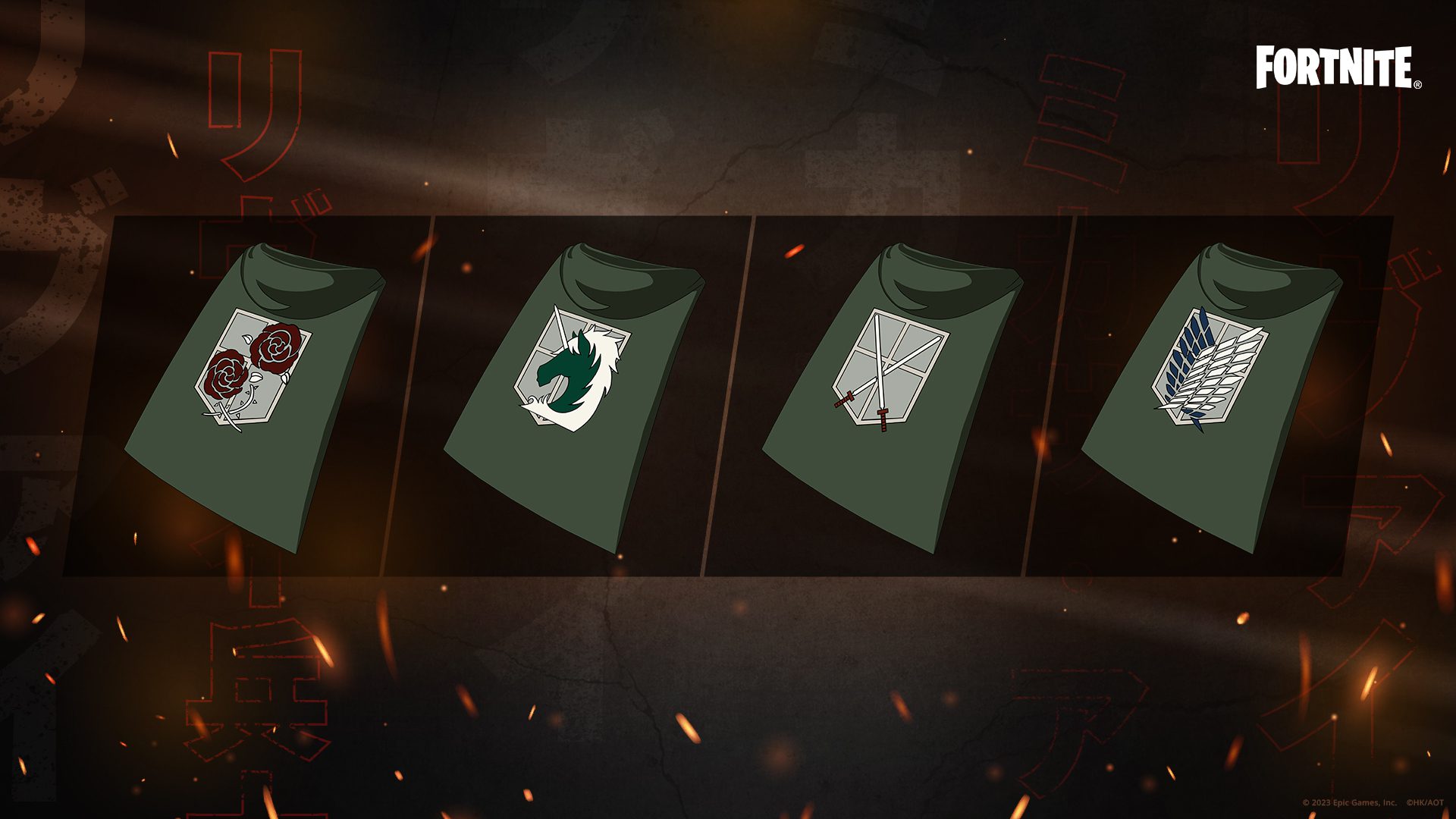 As previously mentioned, the incredible Eren Jaeger may now be unlocked in Fortnite, but only by those who have the premium battle pass and completing a number of fresh tasks. You'll also need to go to the item store and get a great amount of V-Bucks in order to get new skins for Captain Levi and Mikasa Ackermann, Eren's fellow Special Operations Squadmates in Attack on Titan.
New sleek weapons from Attack on Titan are among the other changes included in the Fortnite 24.20 update, which should really improve the in-game experience and shake up things a bit. So, starting today (April 11), players may find a cool arm-launched Thunder Spears and ODM Gears, which is a grappling hook with so much potential including using its blades to assault enemy players from above, all across the island. Quite impressive, isn't it?!
Are you excited about Fortnite patch 24.20?
As you can easily notice, almost all of the update focuses on adding the much-awaited Attack on Titan crossover to Fortnite's ever-expanding list of sleek collabs we all love so much! However, it also comes with something really useful: the dirt bikes from the previous season!
Other things include a rare Kinetic Blade that has two Kinetic Dashes and the comeback of Port-A-Bunkers. Make sure you check out the new content and prove your skills in the game!